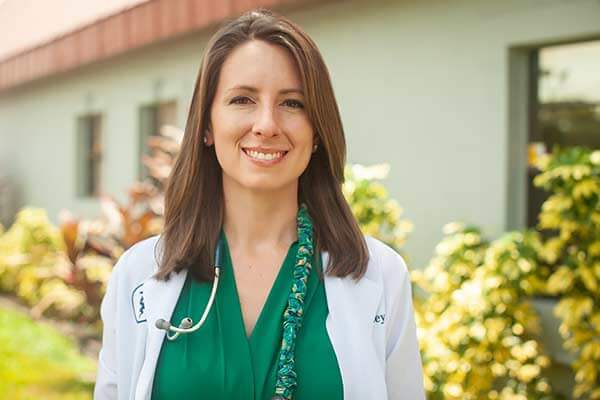 Dr. Casey Siljestrom
Dr. Casey Siljestrom received her B.S. degree in Zoology and Neuroscience from Florida State University (2012) and her Doctor of Veterinary Medicine and Master of Public Health degrees from University of Florida (2016). After graduation, she moved back to her hometown of Sarasota, FL where she is currently the Managing Veterinarian at Southgate Animal Hospital. She specializes in surgery and is committed to continuing education and developing the most current and least invasive surgical techniques. She loves working with pets and their owners to provide optimal and pain-free medical care.
Dr. Siljestrom discovered her love for animals early on when she visited SeaWorld at the age of four. She spent her youth volunteering at the Sarasota Sheriff's Animal Rescue and earned her Girl Scout Gold Award designing and building two large multi-level cement waterfalls with pools for the 32 tigers housed at Big Cat Habitat and Wildlife Sanctuary in Sarasota. As a teenager, she raised several snakes, large breed lizards, and even a baby opossum as pets.
Dr. Siljestrom is passionate about mentoring young women who aspire to pursue careers in the STEM fields. As a survivor of Ewing's sarcoma, she is a frequent speaker and a staunch advocate for pediatric cancer research. She and her husband, Colby, met at FSU and, after marrying, traveled together to UF where Colby earned his MBA. They have two young sons, Levi and Finn, a standard poodle named Jonah, and a Devon Rex cat named Petey.
This is the best vet we've been to! Dr. Casey & the entire staff is amazing & so caring. My dog has been having problems with her paw since last May & Dr. Casey has done everything in her power to help & support us. They truly have a passion for what they do.

Amber S.

Google